Sauna Space Photon Infrared Therapy Light with ThermaLight bulb Saunaspace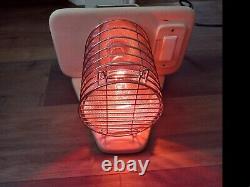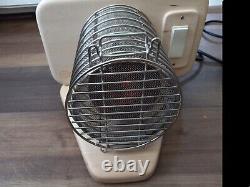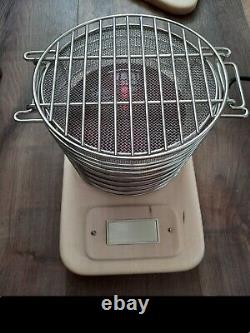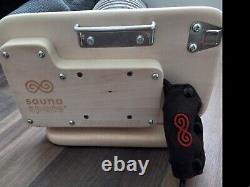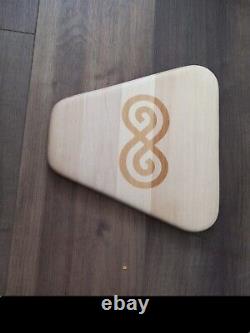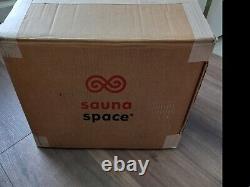 Sauna Space Photon Infrared Therapy Light with ThermaLight bulb Saunaspace. Like New in original packaging and includes all OEM parts and accessories. Packed carefully in original box.
Does not include outlet tester (outlet tester tests for appropriate grounding). The ultra-portable, ultra-versatile Photon is your tool for enjoying the benefits of infrared light when you can't be in your sauna. Use it to mitigate technology fatigue at work, target problem areas, or feel your best while traveling.
Targeted therapy: Place the Photon near your feet or other problem area for targeted relief. At your desk: Use the Photon Desk Arm or position your Photon at an angle towards your face to help counteract blue light. At home: Angle the Photon towards your face for targeted sessions, or use it as ambient lighting as an alternative to harsh LEDs. No UV or blue light. Sustainably harvested and crafted without chemicals or oils.
Untreated, USA-manufactured guards free of powder coating. One 250 W full-spectrum infrared ThermaLight® on a solid American basswood mount with carrying handle. Stainless steel guards protect from heat and electromagnetic fields. Enjoy the benefits of infrared therapy wherever and whenever you need it.
Bask in the Photon's glow for deep tissue rejuvenation and calming warmth. Ease the exhaustion of long days at the computer by counteracting the flickering blue light of your screens. Our Photon Desk Arm saves precious desk space and helps you find the perfect angle.
The Photon can help your body adjust gracefully during hectic travel days, and the Photon Soft Case makes it easy to bring along for the adventure. Say hello to your new favorite piece of carry-on. Amp up the intensity of your sauna sessions or give special attention to cold feet with a Photon in your Luminati or Faraday. Escape the strain of harsh indoor lights with a Photon that evokes the warm tones of sunset. Photon Therapy Light: 3.6 lb (1.6 kg).
Base Stand: 1 lb (0.5 kg). Width: 13.5 in (34.6 cm). Height: 7.5 in (19.5 cm). Depth: 9 in (22.9 cm).
Width: 11.25 in (28.6 cm). Height: 10 in (25.4 cm). Depth: 1 in (2.6 cm). Input voltage and frequency: 120 V at 50-60 Hz, 240 V at 50-60 Hz.