Red Light Therapy Pad LED Infrared Wrap Full Body for Muscle Pain Relief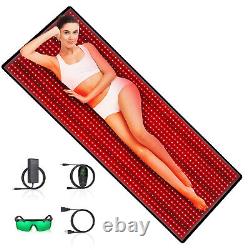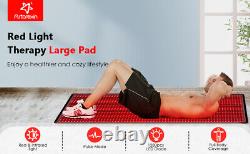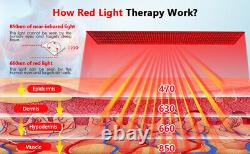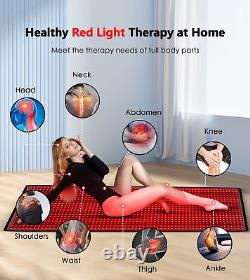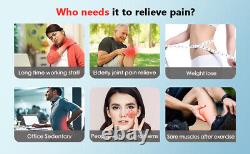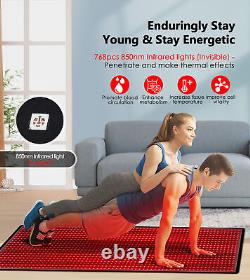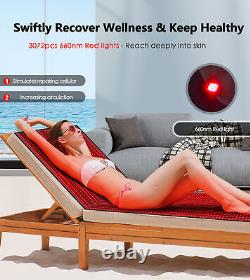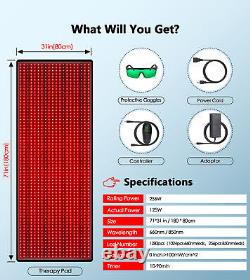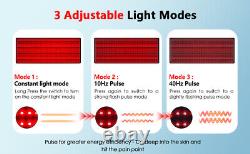 [660nm and 850nm] 660nm red light is readily absorbed by surface tissues and cells, leading to enhanced skin health and healing. 850nm near infrared (NIR) light, invisible to the human eye, penetrates deep into tissues to stimulate cellular repair and deep cosmesis, leading to enhanced recovery and inflammation support.
[Safe, comfortable and healthy] Astarexin 2023 upgraded red light therapy pad is made of softer fabric, smooth and comfortable, offers a combination of 1280 LEDs and 3840 chips (1 bead and 3 chips), and a large size of 71" x 31", which is especially comfortable to lie on. We recommend no more than 30 minutes per use, 1-2 times per day.
Whether you want to repair tissues, address inflammation, relieve joint and back pain, or improve sleep, this red light therapy pad is the best choice for you. [Time & Duration & Brightness Controller] The pad has five adjustable brightness levels, each with a steady brightness and pulse pattern, and a 10-90 minute auto-off timer that automatically turns the product off when the time is up. [Home Edition Self-Lighting] You can enjoy the comfort of infrared light therapy at home anytime instead of enduring painful days, appointments, scheduling, waiting, and queuing for limited and expensive spa treatments. Greatly saves your precious time. Removes aging spots and wrinkles.
Type Red Light Therapy Pad. Package size: 35.2 x 10.8 x 4.2 inches.