Red Light Infrared Physiotherapy Instrument Cold Laser Therapy Pain Relief LLLT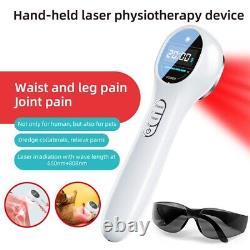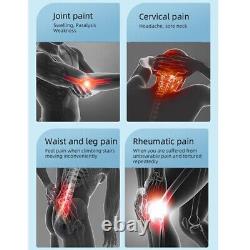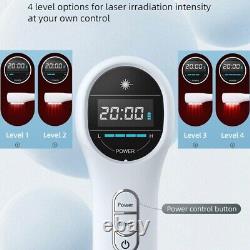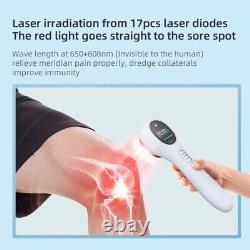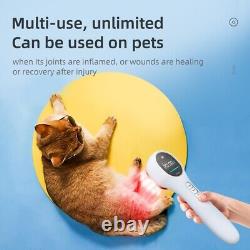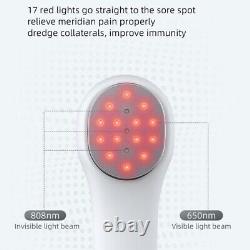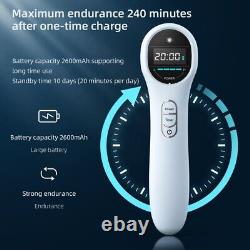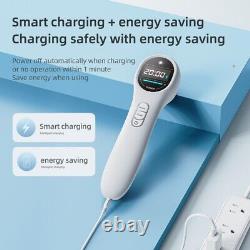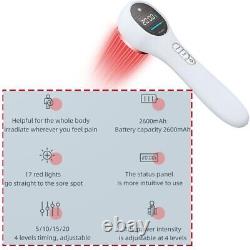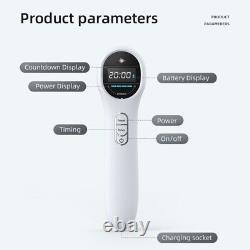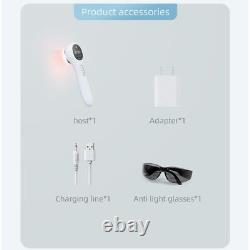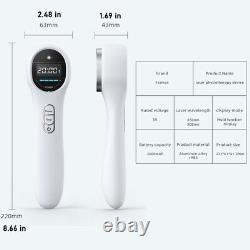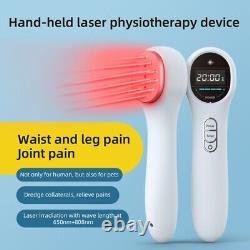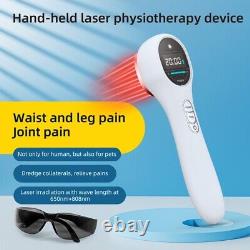 Best Choice for You or Your Pets? It helps alleviate pain, heal wounds and accelerates the healing process. Suitable for people or dogs, cats, horses and other other beloved animals.
LLLT - Perfect Combination of 650nm and 808nm? 650nm red light can reach the subcutaneous tissue, it helps with collagen production, reduce inflammation, stimulate cellular repair and increases blood circulation, applied to skin health, sports injuries, pain relief. 880nm light can penetrate deeper into the tissue, it tends to enhance metabolism, improve cell viability. It help with muscle recovery, wounds healing.
Both combination will have better curative effect for animals. This device helps with gingivitis, vertebral disc issues, osteoarthritis, acute injuries, ear infections, arthritis, open wounds and anal gland infections for your pets. It is safe, painless and has no side effects. Portable & Easy to Use?
Small size and handheld, specially design for household use. 4 levels of intensity and 4 timing times can be set freely. 1 minute of non-use will automatically shut down in order to save energy.
When fully charged, the daily use cycle of 20 minutes can be used for about 7-10 days. Battery Capacity: 2600 mAh (rechargeable). Number of laser diodes: 808nm 3Pcs+ 650nm14Pcs diodes. 1 x Red Light Therapy Device.
1 x Anti Light Glasses.