Professional Low Level Laser Therapy Powerful Cold Laser Therapy Device CCM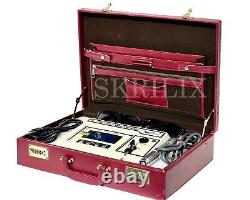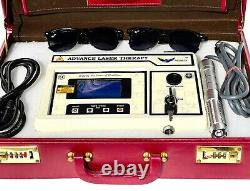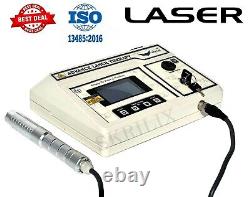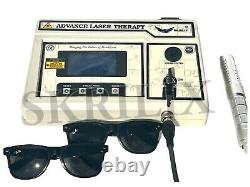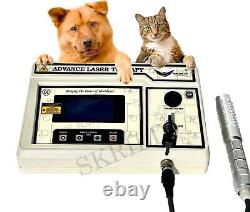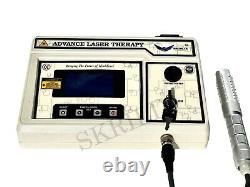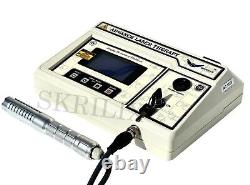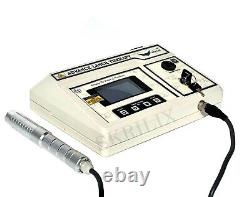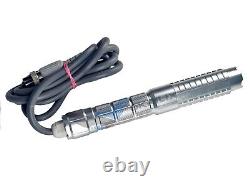 SKRILIX: Market Leader In Laser Therapy Technologies. SKRILIX- ISO 13485:2016 and CE Certified Company Low Level Laser Therapy for Physiotherapy / Pain management COMPUTERISED LASER THERAPY.
Laser type : Semiconductor laser/ GaAlAs. Pre Programmed for different medical application. User can creat and save the patient data.
It is an effective advance high power therapeutic lnfra Red Laser with visible light compact, light weight device suitable for clinical applications. Laser therapy, also known as photo biomodulation, Low Level Laser Therapy (LLLT), cold laser therapy, and as laser biostimulation is an effective method for: Soft Tissue Injury Treatment Wound Healing Skin Treatment esp. For Acne Pain Management Cosmetic Regeneration Resolving Viral and Bacterial Infections Diabetic wound healing Nerve Regeneration. Dermatological Conditions Rheumatic Conditions Degenerative Joint Disease Post-Traumatic and Post-Operative Conditions Rheumatoid Arthritis Conditions for which acupuncture is indicated. Laser type : Semiconductor laser/Ga Al As Laser probe : 910nm - 500 mW pointed (module) Treatment Time : 0-99 minutes Pulse Frequency : 9 steps 10 Hz to 5KHz Sweep : 10 Hz to 5 KHz Pulse width : 100 us nominal.
Mains voltage : 110V/220V, 50 or 60 Hz. IR 910nm - 500 mW pointed Probe : 01 No. Order safe item from us.
The sale of this item may be subject to regulation by the U. Food and Drug Administration and state and local regulatory agencies.