Moxibustion + Aromatherapy Han-Moxa Red LED Light Device for Pain Relief Therapy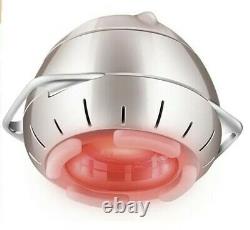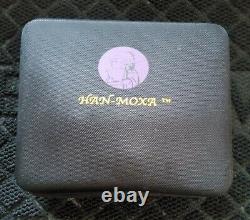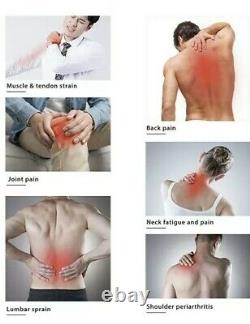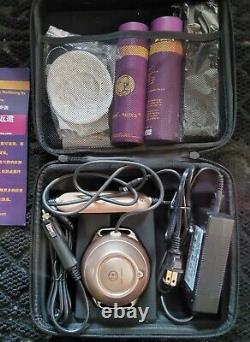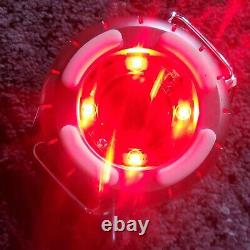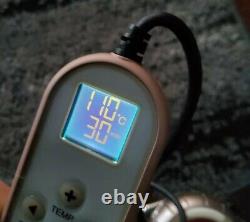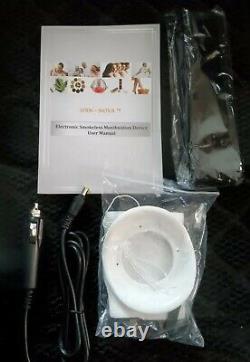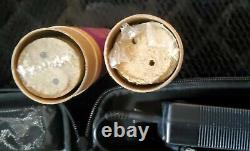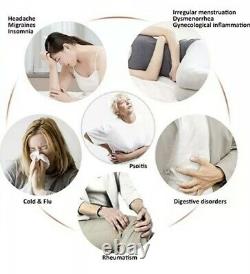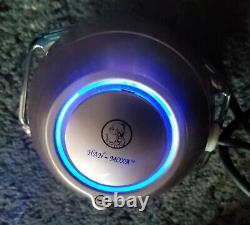 Moxibustion + Aromatherapy Han-Moxa Red LED Light Device for Pain Relief Therapy. Like new condition, used one wood pellet to test function, others all new and product is unused and functional sound. It overcomes the drawbacks of traditional Moxibustion treatment. Intelligent microchips temperature control technology and inner thermal microcirculation fan is used to gather heat quickly and concentratedly to cater to all physiological conditions. Its red led light permeate through and heat up the inner skin to improve absorption.
With the innovative design, the moxa discs emit scented herb smell after heating, so the device can be used as an aromatherapy instrument. SAFETY: The semi-closed grid concentrates heat and slows down thermal energy flow, the scientific fan impeller design separates high heat from human bodies. The soft MQ silicone pad is comfortable to wear and protects the skin from being burnt.
The user-friendly designed highly sensitive chip monitors real-time temperature changes. UNIQUE PRESCRIPTION OF MOXA DISCS: We selected three-year dried moxa discs which are compressed with concentrates and with the highest purity. ALSO added 15 different precious type of the traditional Chinese Medicine powders to enhance the moxa wood's medicinal effects. Their effects on the vast majority of people have been proven eminent by famous TCM doctors after several decades of practice. The moxa discs are suitable for use with the Han - Moxa Portable Moxibustion Device only.
EASY TO USE: Come with elastic bandages with Six different sizes and hook and loop tapes, easy to adjust the lengths to fit different body parts. The innovative fan impeller design concentrates thermos energy as well as improves absorption and thus direct efficacy in the shortest period of time without the need of acupuncture. The mini device is portable and comes with a car adapter which allows the enjoyment of moxibustion even during a trip.