660nm&880nm Infrared Red Light Therapy for Pain Relief Back Shoulder Neck Pad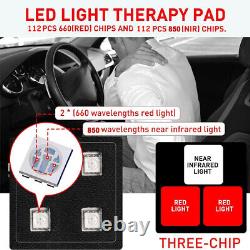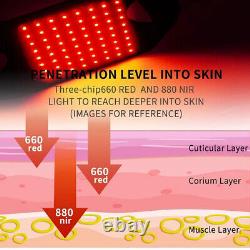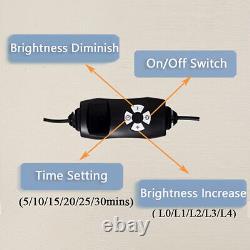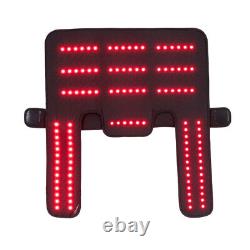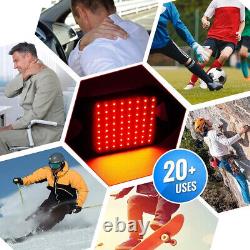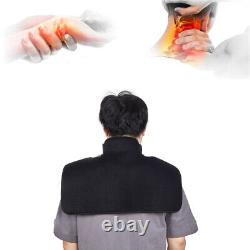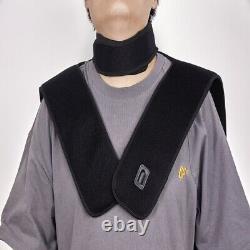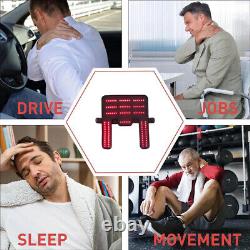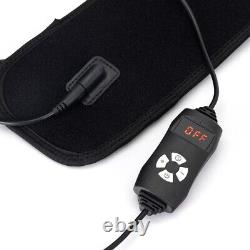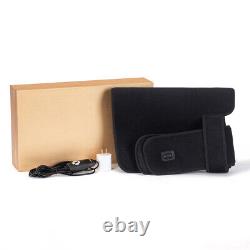 Comfortable wear experience, soft and lightweight for daily use. Easy to use, this red light therapy device to wrap around your neck or wrist, focus on therapy in the office or at home. Lifetime Free Replacement on charger, controller and connectors.
The infrared light therapy devices adopt thenewest technology, which has 112pcs 660nm red lights and 112pcs 850nm near-infrared lights. It will be more targeting, effective and powerful on pain relief and muscle relaxation. Great gift for father, mother, family and friends.
Auto shut-off timer (20 minutes), do not exceed 40 minutes of use in one therapy session and drink some water before applying. Wide voltage AC 100 - 240 V, DC 5 V.
The infrared light therapy for neck apply for pain relief when you are on a business trip. 15 Ft power cord is long enough in the range of your activity. Medical Light Device - Designed for pain relief and muscle relaxation, work with auto shut-off for 20minutes, a time controller is also ready for customizing use.
This red light therapy for body can be used multiple times per day, and it is safe for all skin types. Doctor-Recommended & Used by Health Professionals - The red light therapy for neck utilizes the state of the art technology used on Pro Athletes by today's leading Doctors, Physical Therapists, and Trainers.
It's been tested in real life by several athletes and the aged. Now you can successfully apply to ease painful joints and muscles at home for a fraction of the cost.
Tested in the real life by several athletes and the aged Benefits: -Reduces inflammation and swelling: In a study, the 660nm wavelength was found to reduce both inflammation and swelling by reducing the number of inflammatory cells which lead to the formation of swelling. Accelerate wound healing, diminishes scars and burns: The 660nm wavelength has been proven to increase the formation of new blood vessels and enhance collagen deposition to help in the healing of wounds. Reduces training fatigue: Nature red and infrared light helps promote antioxidants, which play a central role in reducing the oxidative stress associated with muscle fatigue. Reduces joint pain and alleviate arthritis: Red and near-infrared light has a significant effect on reducing joint pain and increasing function and activity for people with arthritis. Skin rejuvenation: The 660nm is absorbed at a higher proportion by the skin tissue, making it especially effective for boosting skin health and increasing collagen.
The design fits the shoulder and neck joints - Shoulder wearable design can ensure comfortable wearing and unrestricted joint activities during use. Lightweight microplush fibers offer maximum comfort for daily use. One-piece design and velcro straps help the light system fit around the target area, hands-freely and focus on therapy in office or at home.
Fit for : Neck, Shoulder, Cervical Vertebra, Back, ect. 1 x Led pain relief pad.